MAJOR

PRODUCTS

AgriHeads is committed to provide premium quality state-of-the-art products to our valued customers. We believe in establishing strong relations with our consumers through post-sale services and help during farming.
AGRIHeads
PRODUCTS
AgriHeads offers a wide range of carefully developed hybrid and open-pollinated seeds to meet our consumers' demands. We are committed to contribute towards the uplifting of our farmers.
Our products have been classified under; vegetables, maize, rice, wheat, oil seeds and pulses. Details of further products in each category can be obtained below: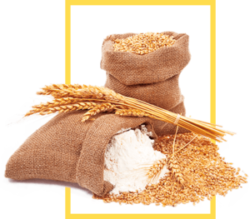 WHAT PEOPLE SAY ABOUT
AGRIHEADS
I have been using AgriHeads' seeds for over two years now. The quality of seeds as well as the post-sale support provided by the company has made me a loyal customer. I recommender all farmers to try their seeds to enhance yield and obtain real time support.
After growing traditional crops for years, I began growing tomatoes, bitter gourd and sponge gourd using seeds provided by AgriHeads. Not only has this increased my profits but it has also reduced the time of farming. AgriHeads is truly revolutionizing Pakistan's agriculture sector.
GET
IN TOUCH
We would love to hear from you.